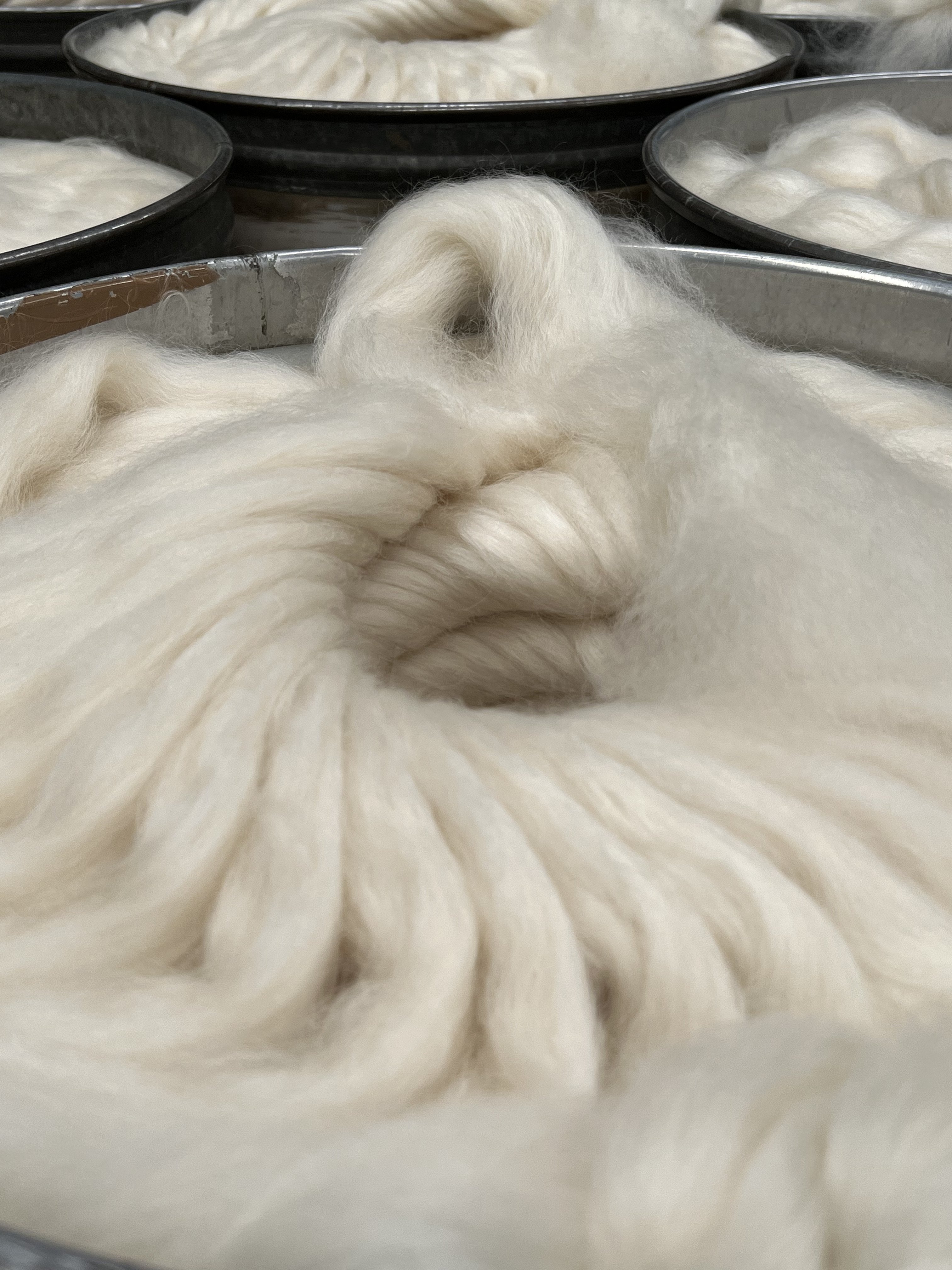 Mohair Info & Care
The Yarn
Our mohair products are mostly made of 78% mohair with different styles made of long, alpaca and kid mohair. Long mohair will shed at first, but after wear and washing, it will stop. Wash in cold water according to washing instructions. Mohair products become more beautiful with time.
Garment Care
To take the best care of your mohair knit for years to come, we recommend following the washing instructions on the garment's label.
*Please note: Hand-washing is ideal due to the specific characteristics of the natural material.

If you must use a washing machine, we recommend the following:
* Colder water
* Mild detergent
* Dry flat

Please note: Hot water will shrink the mohair and wool. Do not use a tumble dryer, as mohair dries very quickly. Take care not to stretch the pullover