The Making of Milana
Designed in Copenhagen, July 2019
Milana was designed to create a timeless pullover made of the finest Italian mohair for anyone and everyone. It took six months to develop the right knit composition and adjustments for the perfect fit. Finally, Milana was ready to be rolled out in Scandinavian retail stores.

Our iconic Milana mohair knit is made of 78% mohair, 18% polyamide and 4% wool. The fit is oversized and the knitting has the popular hand-knitted look that makes it both stylish and comfortable.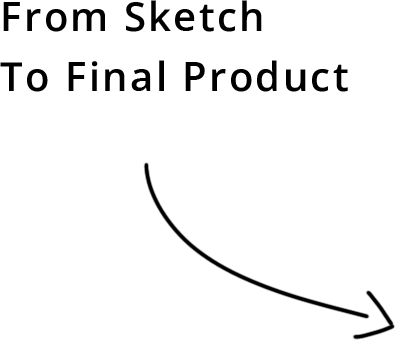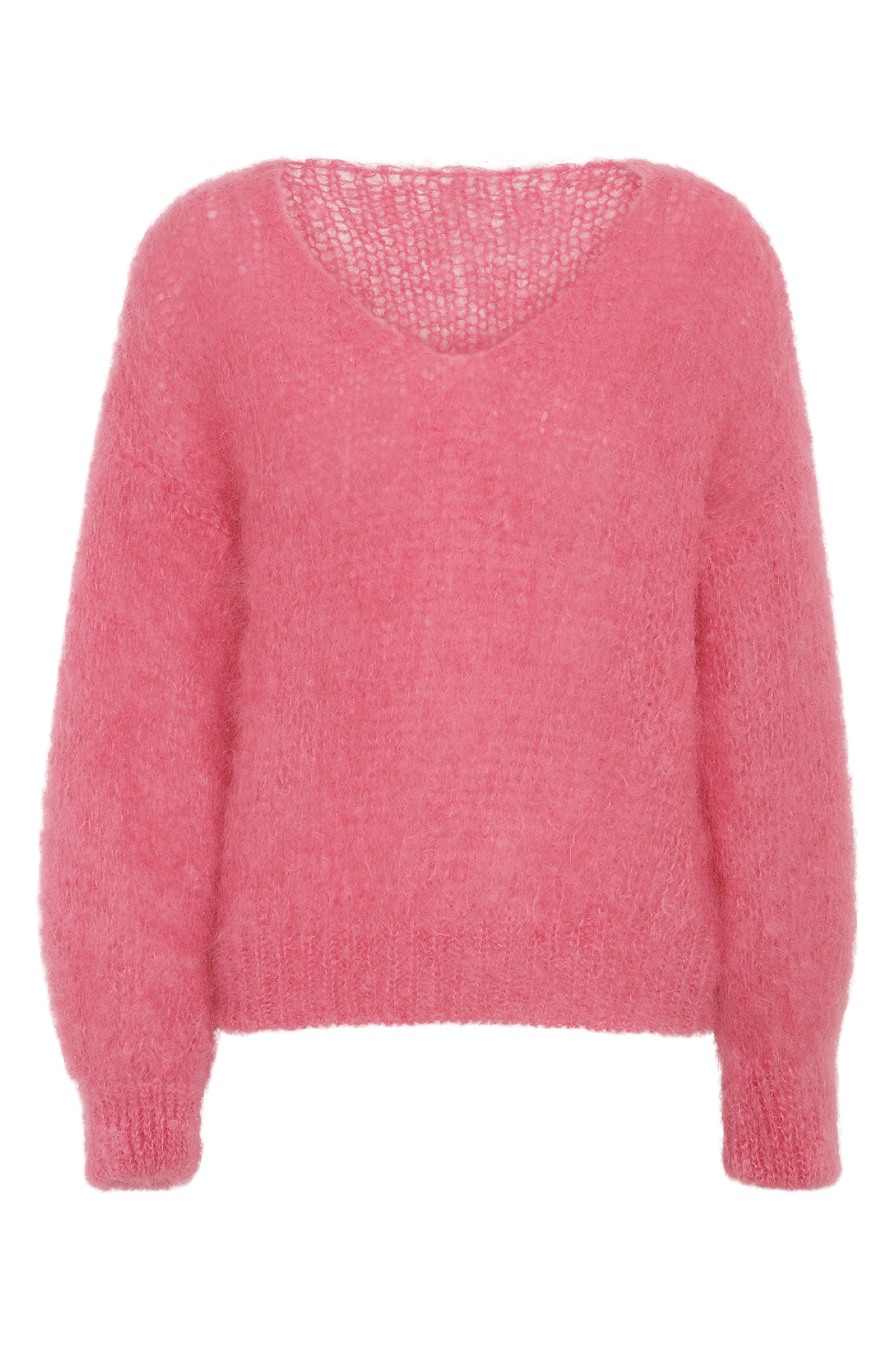 An All-Time Classic
The pullover never goes out of style. Our idea was to create an all-time classic that would fit everyone's wardrobe and be worn almost all year round.
With its loose, knit fit, "The Pullover" is a popular garment from winter to summer.
The design has been made to fit every kind of woman of all ages.
As seen all over the world from Norway to Japan, "The Pullover" has marked Americandreams' identity and is available in boutiques and stores from physical to online.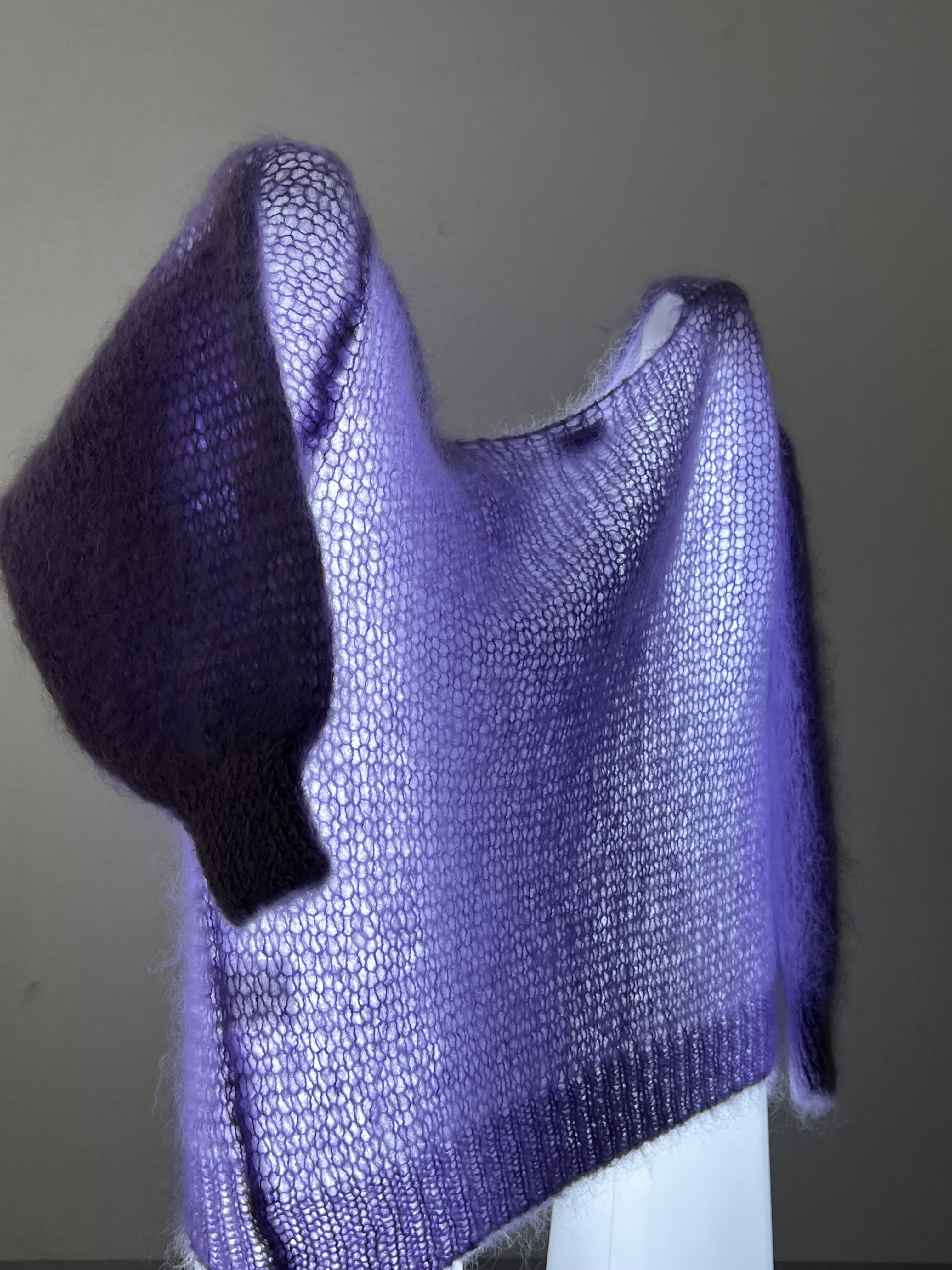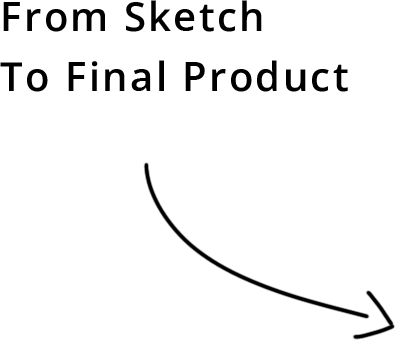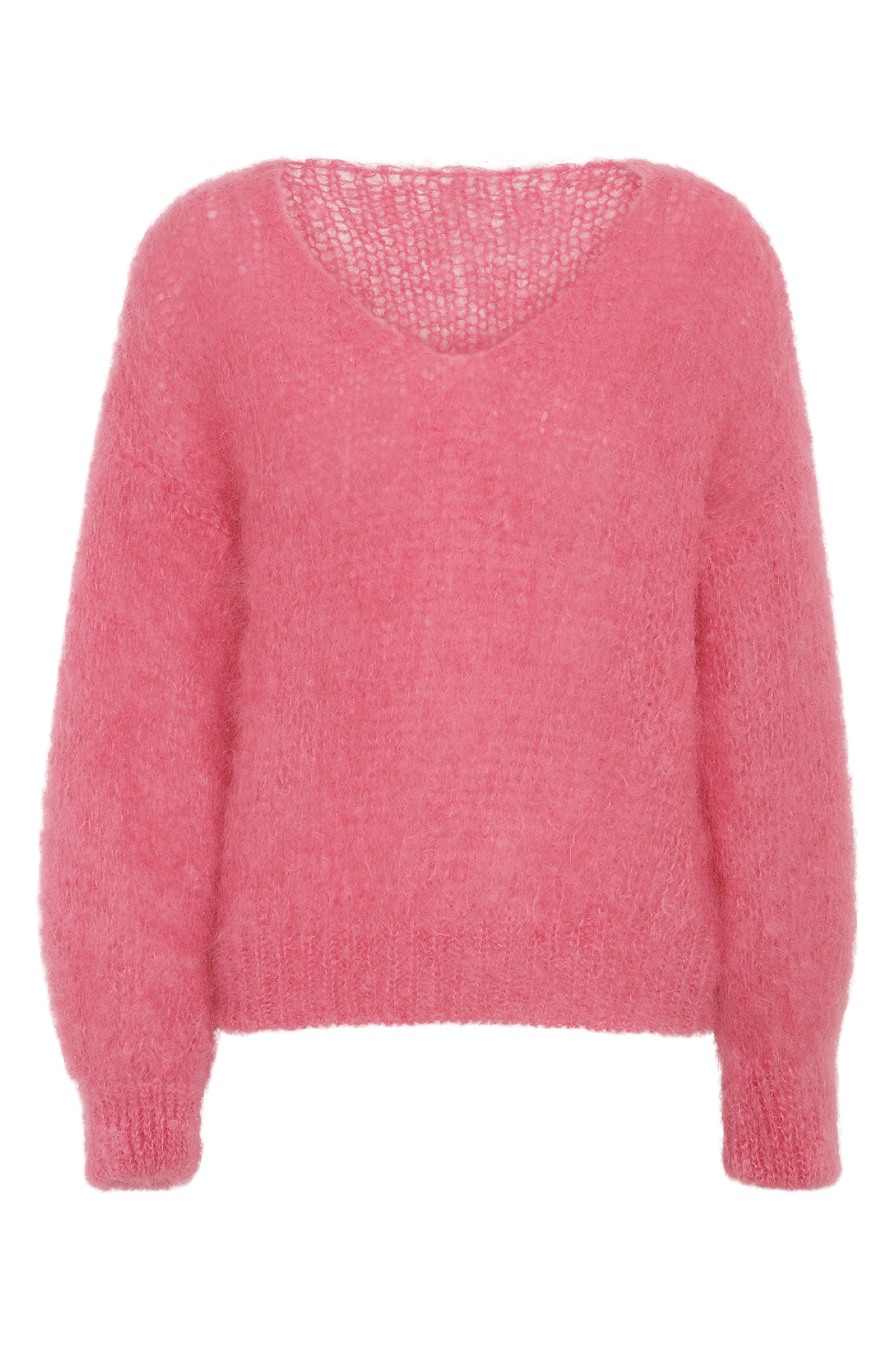 Milana Signature Pullover
View All
I Made Your Milana Campaign
In the summer of 2022, the "I Made Your Milana" and "I Dyed Your Milana" campaigns were launched to bring even more transparency to our supply chain and to tell our customers about the people who make our products.
We prioritize communication with employees at our Italian factories. We value discussing future plans, like how to reach our goals for production and sustainable materials.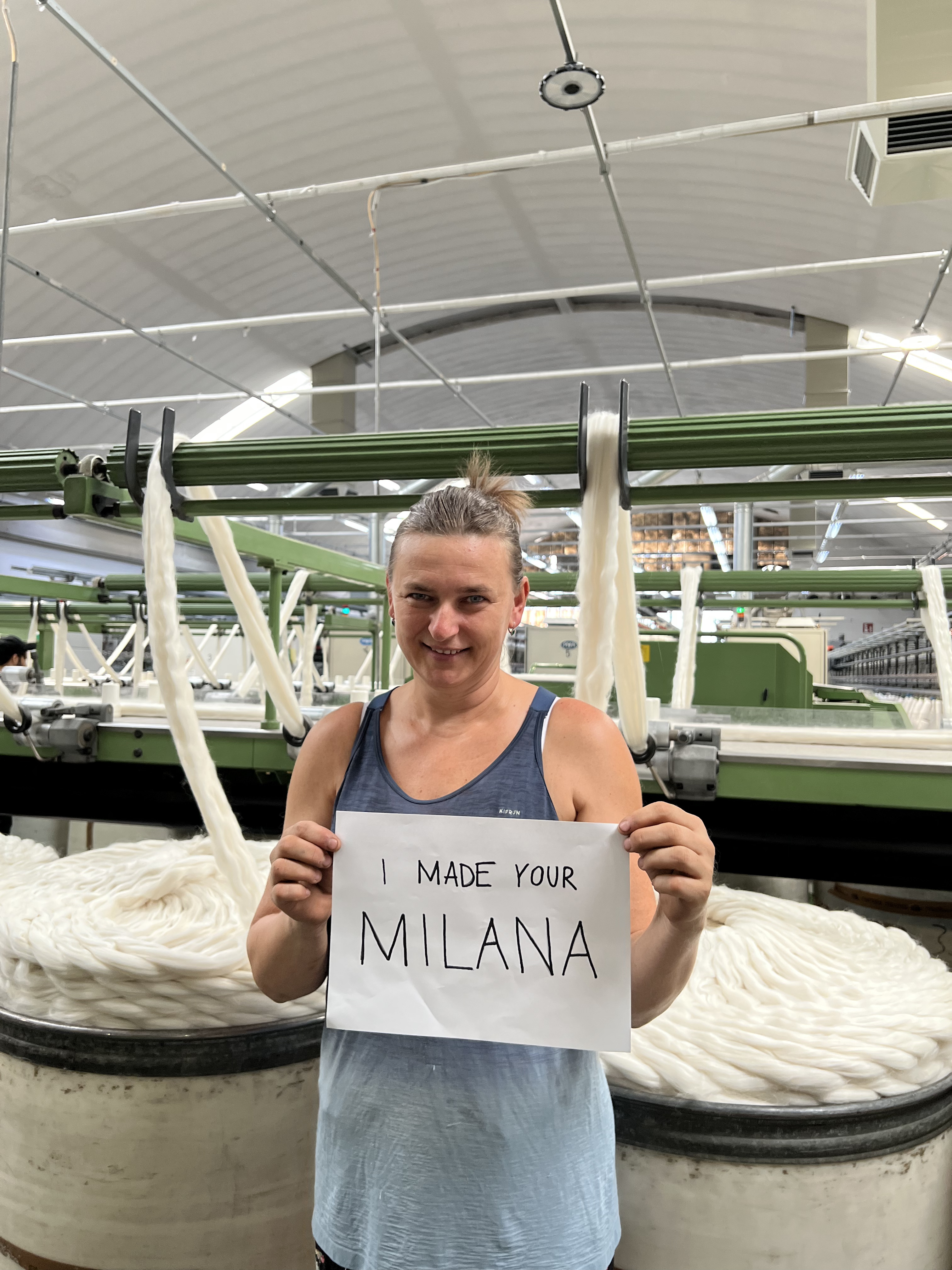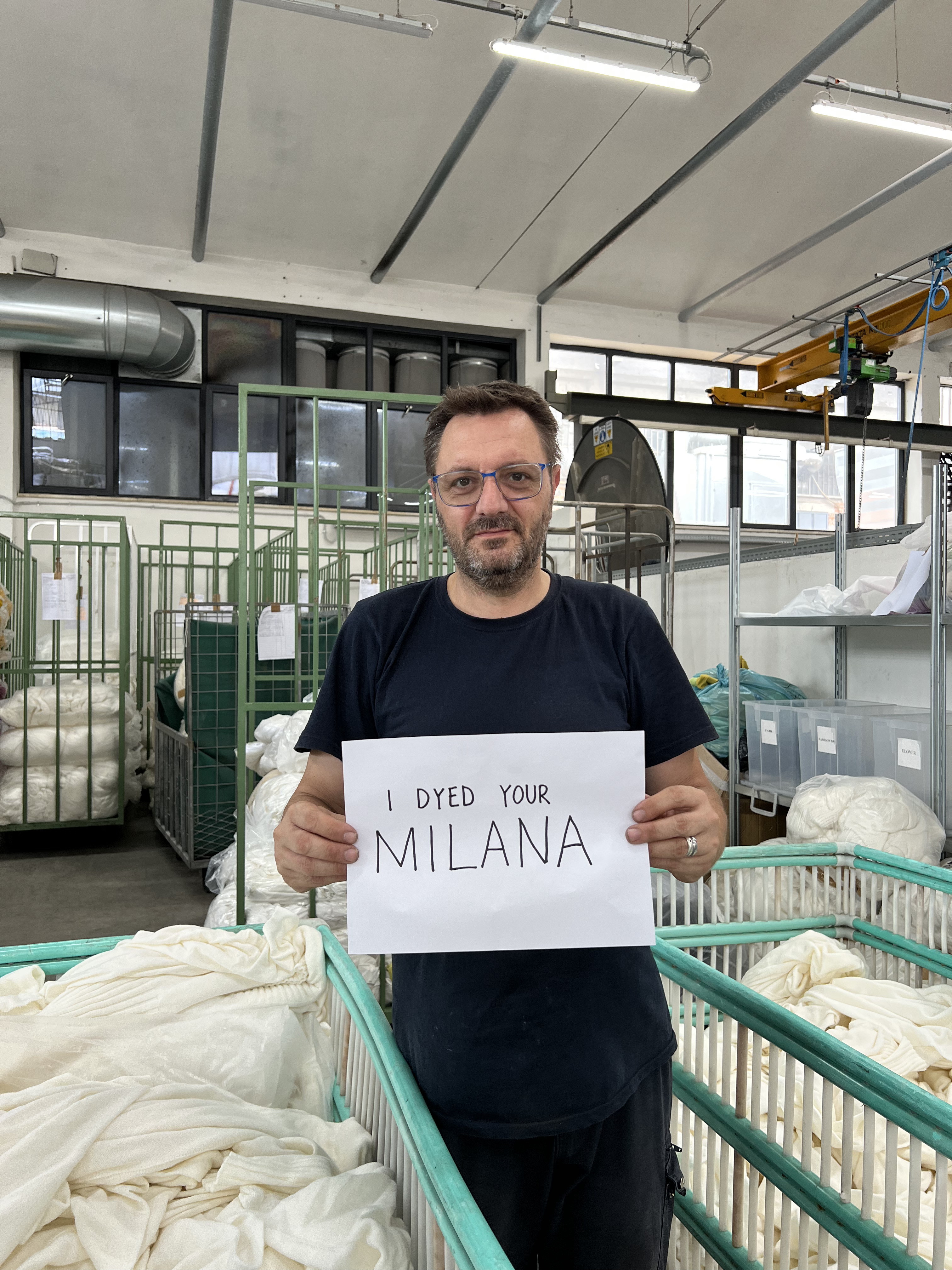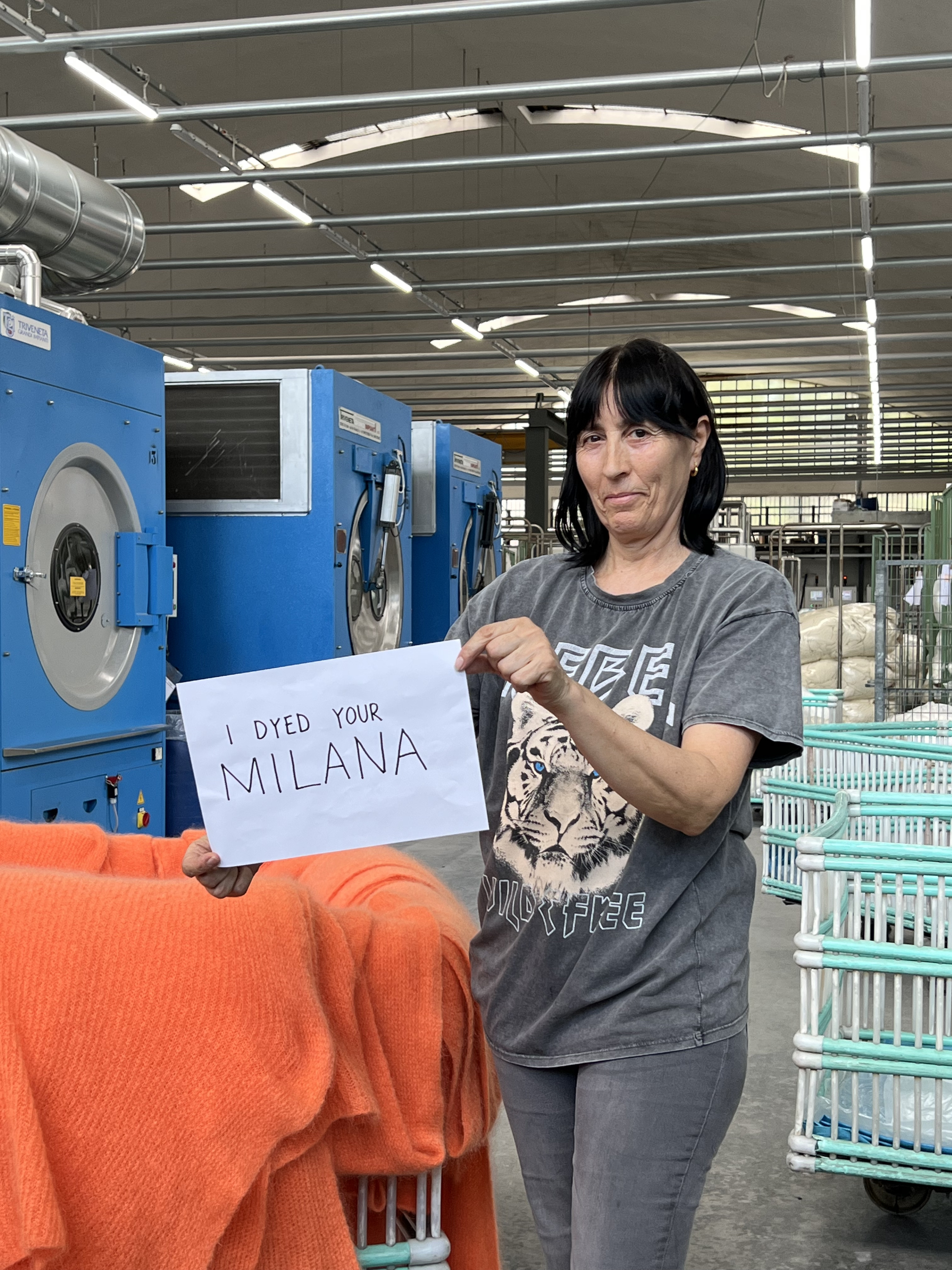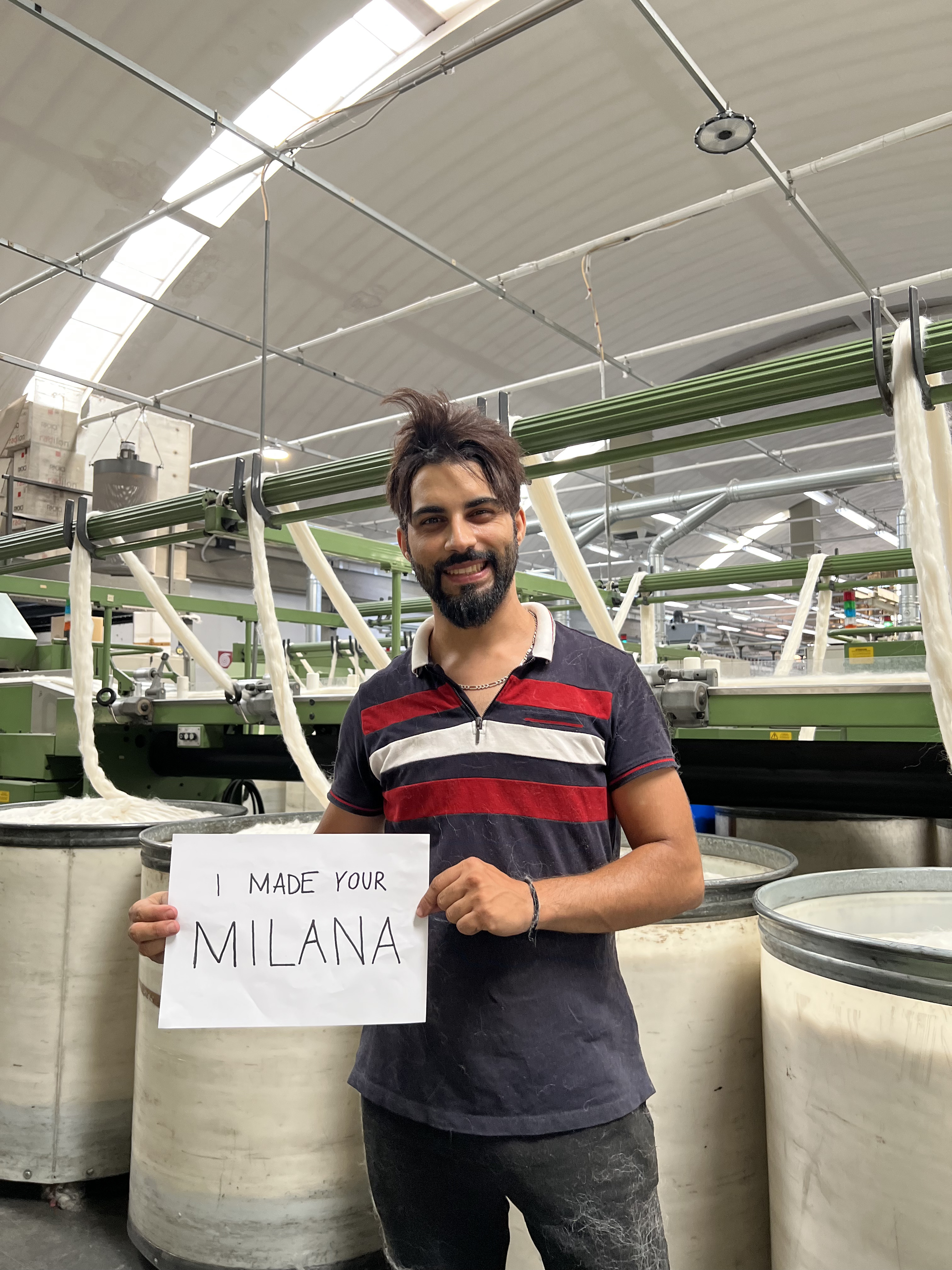 #IMadeYourMilana and #IDyedYourMilana at our italian factories in August 2022.
Transparency
We are working towards to become even more transparent which means that we'll be sharing as much clear and relevant information and material regarding our supply chain as possible, all around from yarn production to label-making. With transparency we want to contribute to become more honest and clear in the fashion industry. There is still a long way to go but we are fully committed to our transparency work and the positive change we are heading towards.